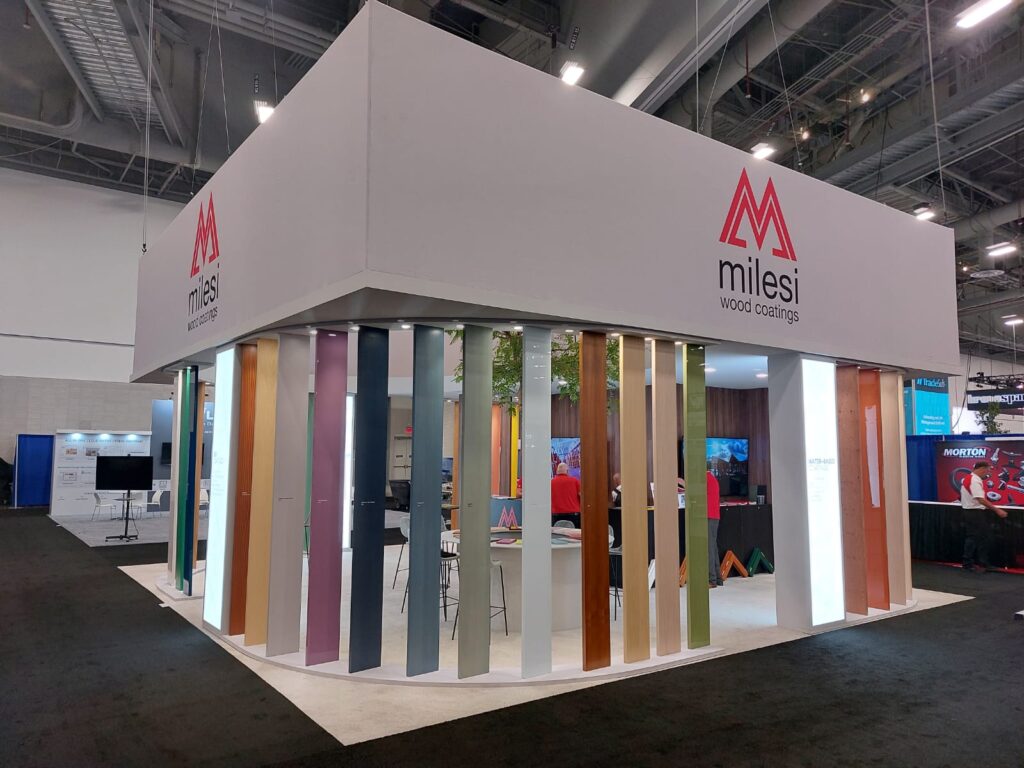 Milesi coatings take the spotlight at AWFS Las Vegas, the trade show dedicated to wood manufacturing professionals, scheduled to take place in the Convention Center spaces from July 25 to 28.
With a highly scenic set-up that highlights on one side the element of color and on the other the power to protect and enhance the naturalness of wood, the Milesi booth (booth 3668) offers industry professionals all the most innovative coating technologies.
A particularly attractive element is the tree in the center of the booth, a strong visual reminder of the Company's Green commitment.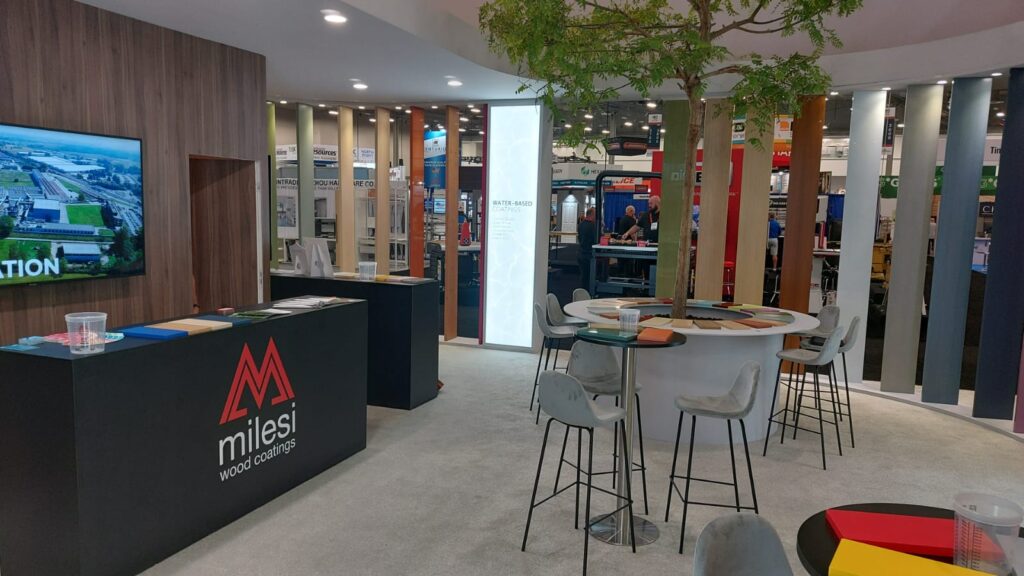 July 2023